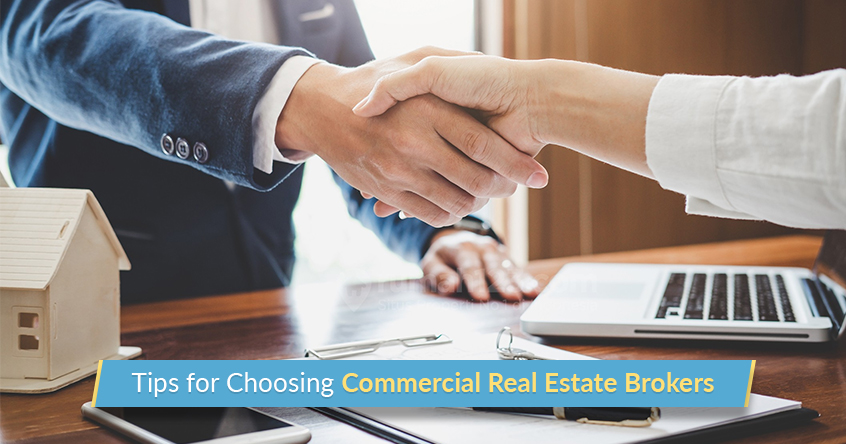 Tips for Choosing Commercial Real Estate Brokers
When companies set out to find the perfect location for their business, they often begin searching online for "commercial real estate brokers near me" or use a similar set of terms to quickly locate a local broker who can get the job done. Too often, however, other factors, like expertise, integrity, reputation, local connections, marketing savvy, and more are forgotten. Yes, a local professional is a good first step, but there's much more to hiring competent commercial real estate brokers than the fact that they're local.
What is the smartest way to find the very best commercial real estate brokers in Dallas, Texas? If you begin your quest online by searching "commercial real estate brokers near me," you'll get an idea of how diverse the offerings are and how few top-level firms exist. Here are the key factors to keep in mind as you begin your selection process:
Experience: The primary characteristic you're looking for is experience. It's one of those "necessary but not sufficient" boxes to check before moving on to anything else. When a brokerage team has all the main areas of practice covered and can demonstrate that they have found locations for a wide variety of clients, you're on the right track.
Referrals: As with any business venture, or even when trying to find a personal physician or attorney, referrals can be a productive source of information in your hunt for a competent real estate broker. Ask other business associates, check online reviews, and comb through local directories to come up with a basic list of firms that you might want to work with. But if you get a referral from someone, be sure to ask the person why they felt compelled to recommend that particular real estate broker.
Marketing Skills: It's one thing for a firm to have a large inventory of listings, but it's quite another for them to possess the necessary marketing skills to get the deals done. Make sure that any firm you consider has the sales and marketing savvy to list properties successfully.
Local Professionals: If you're looking for space in Dallas, for example, you should attempt to work with a Dallas-based broker. That might seem overly obvious at first glance, but it's a fact that many companies use out-of-town firms that lack local connections and knowledge of the Dallas market.
Responsiveness: When you call or email your broker with a question, will a team member respond promptly? If you're in the middle of a deal and need help with price quotes or have questions about specs, can you get through to the brokerage quickly enough to get a helpful answer to your question? Those are just two examples of how important it is for your real estate broker to be responsive.
Knowledge of Your Needs: Before you sit down with a broker, or hire one to work with, be sure to make a detailed list of your needs. Include factors like how much square-footage you desire, security issues, any accessibility features you need for disabled employees, the length of the lease, price parameters, and more. The longer and more detailed your list, the faster you'll locate the ideal property.
Personal Connection: Once you've honed your list down to just two or three candidates, be sure to do a face-to-face interview with a member of the brokerage team. This is a vital last step that many companies ignore at their own peril. Only in a personal meeting will you be able to estimate the all-important one-on-one rapport that is a centerpiece of any worthwhile broker-client relationship. Plan to meet in the broker's office rather than over lunch, as you'll have an opportunity to size up the overall feel of the firm and see how their team operates on a typical day.
Macy Newman Meets Your Needs
Commercial real estate brokers aren't all the same. The Macy Newman team is uniquely positioned to help you find the ideal property for your particular needs. When you contact our office and speak with one of our professionals, we'll locate properties that take all your specs into account no matter what kind of space you're looking for. We're the only commercial real estate brokers in Dallas who have the in-town connections, the vast array of listings, and the depth of experience to assist you in identifying properties that fit all your search parameters.
What is our specialty? We match companies with properties that are most suited to their needs. We achieve this central goal by working diligently to listen to each one of our clients and focusing not only on what they do and what kind of space they want, but also making sure their long-term requirements are met. You can contact a member of our team by calling 972-392-3611 and getting the ball rolling right away.
Whether you want a brand new property or have plans to renovate an existing space to match your requirements, the Macy Newman experts will work alongside you every step of the way. We can even help you arrange for a design-build project if that's part of your overall plan. No matter what your budget constraints are, what locations you are targeting, or the special features you desire, Macy Newman's pros have the connections and experience to match you with the property you have in mind.
We welcome the chance to assist you in your search, so don't hesitate to stop by our office in person, phone us, or contact us on our website at your convenience.
Our main office address is:
5910 N. Central Expressway,
Ste. 1875, Dallas, TX 75206
We look forward to assisting you.