How to Locate and Buy Your Ideal Medical Office Space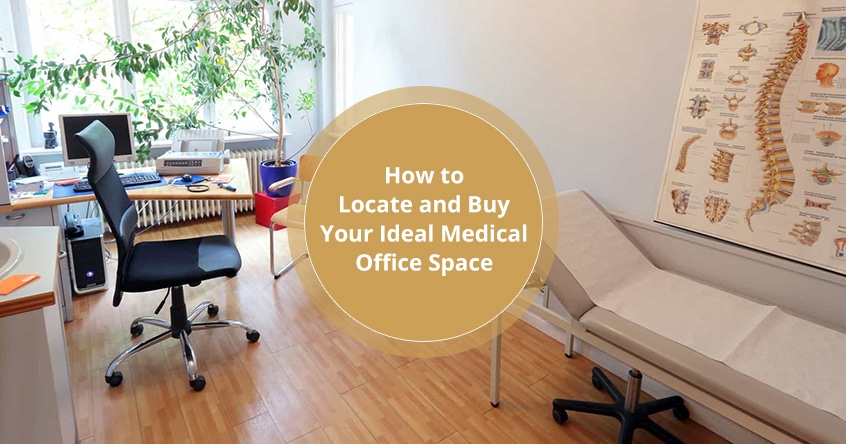 Is every corner of your medical office workspace in use and packed with extra equipment and supplies? If your current medical office space is growing increasingly cramped and crowded by the day, it is time to locate your ideal new office setting. You need to find new Medical office space for lease or sale. Perhaps your practice is expanding and you need a second office, so you want to buy or lease medical office space. You may even be at that special point of professional success to open a new practice in another neighborhood. In today's commercial real estate market, it is definitely more sensible to buy than lease new office facilities, but you will also find good Medical Office space for rent. Of course, whether you buy or rent your new office space, price and any extra expenses are of major importance. However, there are other essential aspects of acquiring new commercial offices to be considered as well.
Potential New Patient-Client Base
When considering a new location in Dallas for moving or expanding your medical practice, examine the demographics of the new location before selecting new Medical office space for lease or sale. First of all, if this area is mainly residential, is it well built-up and populated? Moving into an area that is under development is always risky since it can be difficult to predict the success rates of the real estate development now in process. If your current medical space is nearby the new location you are viewing, this can be of great help in choosing new Medical Office space for rent or sale. Your current, loyal patients as your client base can easily access your new office location while you gain a new clientele from the new neighborhood. This fact is good to remember when you are considering renting vs buying office space in Dallas neighborhoods.
The average age and income level of the residents in your new office locale in Dallas are also important data to consider concerning new Medical Office space for rent or sale. Before signing a contract and buying or leasing your office facilities, you need to calculate your approximate financial returns from starting a medical practice, or moving your current practice, to this new address. If the new neighborhood is home to a large number of mid-aged and senior residents, your practice will most likely grow appreciably in patient numbers, especially if your practice includes specialized geriatric treatments. However, most commercial real estate experts advise moving medical offices into areas with a well-mixed population that includes singles, families and seniors to provide a good mix of new patient-clients for most areas of medicine. This is good advice to heed when selecting new Medical office space for lease or sale. You may even find a suitable and affordable medical office building for lease.
Competition Levels in a New Office Location
When looking at different areas of Dallas as potential new professional office space locations for your medical practice, eliminate neighborhoods that currently have an abundance of physicians with medical practices and specialties similar to yours. If, however, you find a small enclave of doctors with ultra-busy practices in your area of medicine, this may be a good location for your new offices since you can accept the patient overflow from these established medical offices that are now unable to accept new patients. If other physicians' offices in this locale provide services in areas of medicine not related to your practice, you may receive numerous patient referrals from these other offices, which can also help grow your patient base. You may want to decide of this location for choosing your new Medical office space for rent or lease in Dallas.
Because more medical practices are moving away from older offices near hospitals today in favor of newer office space in medical group practices, you may find suitable office space in the offices that they vacate that can be quite attractive and functional with just minor renovations. These offices are also often less costly to buy or lease than newer ones may be. An older office may be a very good choice if you want to find a new Medical office space for rent or lease in Dallas. Your commercial real estate broker can run analytics to determine many factors relative to the demographics and projected estimated financial returns that your medical practice may anticipate from relocating to different areas in Dallas and surrounding regions today.
New Office Building Visibility and Curb Appeal
If you are moving your well-established medical practice to a new Dallas location, you can save on costs by moving to a street nearby a main avenue or thoroughfare without the need to be right on this larger, busier roadway. If you are establishing a new urgent care clinic, however, being completely visible from a main street location is essential. For any new physician's offices, close proximity to good parking facilities and having disability access to your building are also of major importance. Both the exterior and interior of your new offices need to be very attractive and well-maintained to appeal to new patients and instill confidence in them that you are opening a highly reputable, expert medical practice in your new location.
Contact Macy Newman Experts for Ideal New Medical Office Space (MOS) for Your Practice
When you contact the medical office space specialists at Macy Newman, your expert commercial office space team in Dallas today, you will receive excellent advice and information concerning the very best locations for moving or expanding your medical practice facilities. With their seasoned experience and expertise, this fine team will guide you toward selecting highly suitable, spacious, attractive and visible new offices in a superior location for establishing or expanding your practice. Contact these top-tier MOS real estate professionals today by phone, by email or on their company website at MacyNewman.com.